Angus Gidley-Baird appointed Independent Chair of Sheep Sustainability Framework
October 30 2023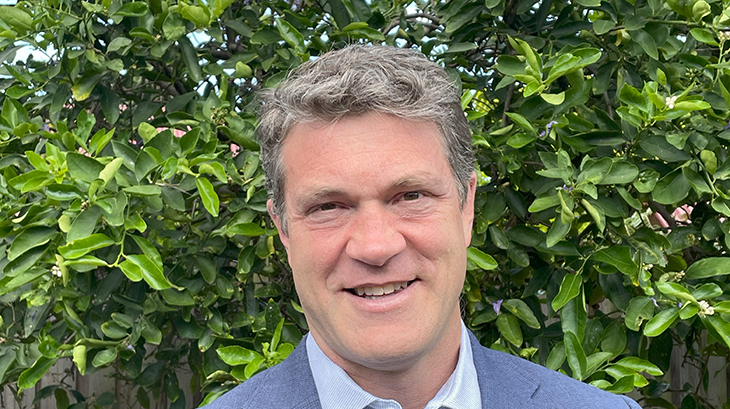 Respected market analyst, Angus Gidley-Baird, has been appointed to the role of Independent Chair of the Sheep Sustainability Framework (SSF).
Mr Gidley-Baird brings deep and broad experience in the red meat sector and agriculture industry advocacy, and is currently Senior Analyst, Animal Proteins at Rabobank, where he has worked for the past 10 years.
Prior to that, he spent a decade at NSW Farmers in various roles including managing the livestock, economic and rural affairs policy areas.
The trained agricultural economist said he was looking forward to helping drive the SSF forward, particularly as national and international attention focuses on the sustainability efforts of primary production.
"After moving through its initial setup stage, the SSF now leads some of the most important global discussions on sustainability in the wool and sheepmeat industries," Mr Gidley-Baird said.
"My term will coincide with the red meat sector approaching the CN30 target – carbon neutral by the year 2030 – so this period will be critical in how the industry positions itself and demonstrates its progress."
Mr Gidley-Baird said his work with Rabobank involved analysis of all key livestock markets including pork, poultry, beef, sheepmeat, goats and seafood, giving him the opportunity to connect with colleagues around the world and regularly discuss key issues in sustainability.
"Within the global team at Rabobank, we've got a lot of exposure to different groups around the world, including Roundtables for Sustainable Beef, and I've been following programs to understand the potential implications for our livestock clients and the broader industry," Mr Gidley-Baird said.
"My current role at Rabobank also gives me great exposure to the whole supply chain. I can go from talking to a country banking client in Hamilton on what's influencing the sheep market, to a wholesale client who is a big meat processor or a US colleague about what's going on in the North American market and what that means for the next 12 to 18 months. These are very diverse conversations approached with a business lens.
"I hope to bring to the SSF a perspective of business practicality, but also my thoughts on the wider implications to the market and our trade access. Progress on sustainability needs to be workable for the whole supply chain, and any costs need to be managed to ensure our products remain a strong value proposition for consumers.
"It also needs to reflect our commitments to mitigating the environmental impacts of our production systems while recognising the critical role our producers have in feeding the community and the financial resilience that underpins that responsibility."
The SSF has also welcomed the appointment of Courtney Nelson as Manager, Sheep Sustainability Framework, at Meat & Livestock Australia (MLA). In addition to being a trained animal bioscientist, having completed an honours degree at the University of Sydney, Ms Nelson recently added a Master of Science Communication from Australian National University.
She joins the SSF following six years at LiveCorp working in research communications and is excited bring her skillset to the Framework.
"It's an incredibly exciting time to be coming to the SSF, two years into its life cycle and at a point where it is established and gaining momentum," Ms Nelson said.
"Australia is known for the quality of its sheep and wool products so working in the sustainability space is a natural fit to ensuring its longevity.
Meanwhile, Emma Gittoes Bunting, Global Sustainability Manager at Australian Wool Innovation (AWI), takes over SSF responsibilities from Bridget Peachey.
The SSF is owned, developed and led by industry through the peak national policy bodies Sheep Producers Australia (SPA) and WoolProducers Australia (WPA), with resources, including the secretariat, provided by MLA and AWI.
Ms Gittoes Bunting said from her experience in international markets, the development of the SSF showed the Australian sheep and wool industry was leading the world.
"As they say, data is king, and we are ahead of the curve internationally," she said.
"I don't know any other industry globally that's collecting this data and I don't think we've tapped into the full potential of it yet, but it is an amazing starting point."
For more information on the SSF visit www.sheepsustainabilityframework.com.au


For media enquiries contact:
Courtney Nelson
Manager – Sheep Sustainability Framework, Meat & Livestock Australia
cnelson@mla.com.au
0439 740 010